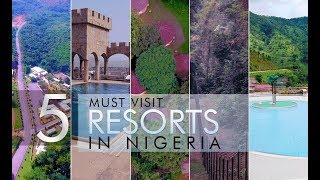 Nothing beats visiting some of these exciting places in Nigeria if you want to get a feel for the vibrant kaleidoscope of the textures, wildlife, tapestry and people of Nigeria.
Read More
Its almost that time of the year when Africans around the world seek to return home; those abroad travel back to the African cities and those in the cities tend to return to the towns and villages. Families are reunited, love relationships are rekindled and generally christmas is family bonding time. Apart from the loads of food and visits from that uncle and his family that you cant remember all their names but smile so no one's feelings are hurt, Christmas quickly becomes boring or at least mundane. There is only so much fried chicken one can consume. However, a family holiday trip almost always adds a dynamic twist to the christmas experience, so here are a list of 5 fascinating waterfalls from across Nigeria. Why waterfalls? Well lets just say there is a good geographic spread of waterfalls across Nigeria so regardless of where you are spending the christmas holiday at chances are there is a waterfall near you.
Here is our top 5 list of Fascinating waterfalls to visit from across Nigeria.
Which would you love to visit and which have you been to already
Read More